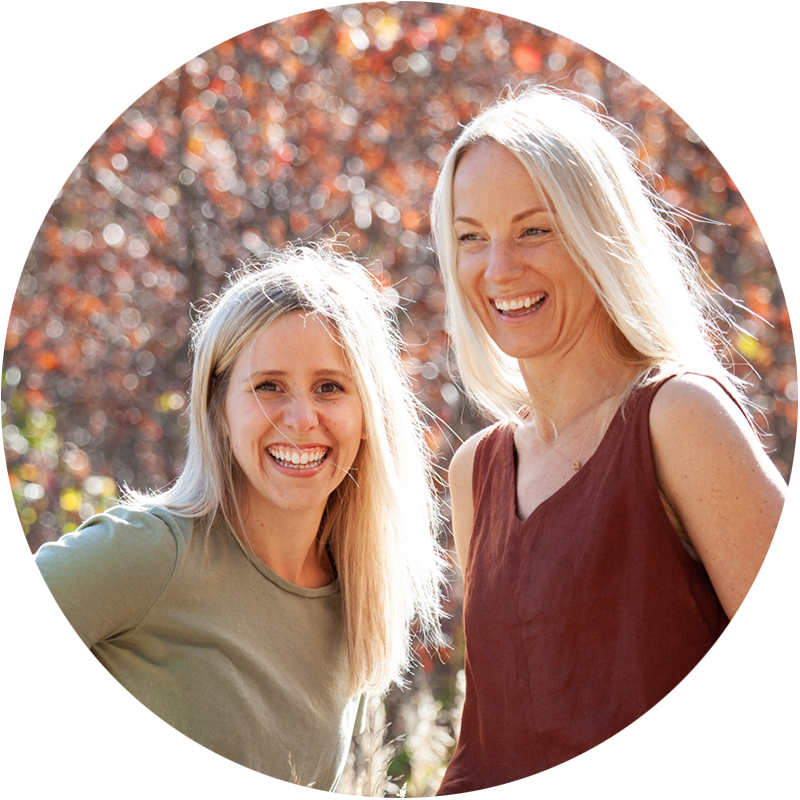 Holistic health care in North Okanagan, BC
Your health is the home you live in.
A wholistic, multidisciplinary health team offering Physiotherapy, Chiropractic, Acupuncture, Kinesiology, and Yoga.
Hi! We are Allie and Erin, owners of Habitat Health. We are dedicated to offering a welcoming space for holistic health care that encourages individual growth and cultivates community based connection.
We aim to inspire our North Okanagan community by education and empowering others to embrace an active lifestyle and reconnect with themselves.
We whole-heartedly believe in nurturing the symbiotic link between individual health and environmental well-being within our habitat.  We cultivate healing and personal growth through one-on-one manual therapy, movement therapy and elemental connection.  We offer an inclusive, at home environment that enhances your holistic healing experience.
Our clients are looking for a personalized, sustainable relationship with trusted health professionals who can help them achieve and maintain their goals. Our clients don't want a quick-fix approach, but rather a more holistic lifestyle change to lower stress, rehabilitate injuries, and create heartfelt connections with themselves and others.
If you are:
Motivated by an adventurous, active lifestyle
Requiring treatment for pain or injury rehabilitation
Interested in education for foundational fitness
Focused on achieving lasting physical and mental well-being
Wanting to improve everyday habits and mobility
Looking to find a comfortable and inclusive health care space
Our Services
Physiotherapy, Chiropractic, Acupuncture, Kinesiology, and Yoga
Our Health Team
Providing well-rounded, individualized care.
Core Values
Within our habitat, you can expect consistent demonstration of our core values.
Inclusivity
Cultivating a welcoming environment that feels like home to nurture individual growth and healthier habits, and to inspire a deeper connection with body and mind.
Resilience
Nourishing resilience through a holistic healthcare practice focused on building independence and empowering others through positive, restorative experiences.
Compassion
Creating a practice and patient experience that feels inclusive, safe, caring and encouraging.  Educating and communicating with respect and kindness to establish trust.
Positivity
Sharing educational resources and creating opportunities to explore, connect with oneself and others, and feel energized to live an active, fulfilling life.
Holistic Healing
Looking at a whole-body and mind solution through multiple healthcare practices.  Encouraging a positive healing journey for a happier and healthier way of living.
Connectedness
Supporting the local community by nurturing meaningful connections with others and creating an inspiring journey towards self-improvement, collaboration and growth.